The Fanconi syndrome linked marker test may be ordered through the Canine Phenome Project (CPP) at
http://www.caninephenome.org
starting Tuesday, July 17, at noon.
Owners ( WHO ARE PLANNING A BREEDING) can order the test by performing the following steps:

Register the dog in the Canine Phenome Project

Complete the four questionnaires (some questions can be left blank, but all questionnaires must have at least some questions answered.)

Submit blood samples to the CPP. Dogs that have blood samples already submitted to the CPP do not need another sample. Instructions for sample shipping are on the test order form.

Print off the test order form for each dog. The form is on the CPP web site in the section for each dog's individual records.

Mail the form(s) with a check or money order for $60 (USA funds) per dog, made payable to the University of Missouri. Mailing instructions are on the form.

AFTER FALL - THE TEST WILL BE AVAILABLE TO ANYONE.  FINDING OUT THAT YOUR DOG WILL GET FANCONI DISEASE GIVES YOU THE OPPORTUNITY TO BEGIN TREATING YOUR DOG EARLY RESULTING IN A GOOD QUALITY OF LIFE.



Fanconi Test now  available - for more information click on one of the links on the right !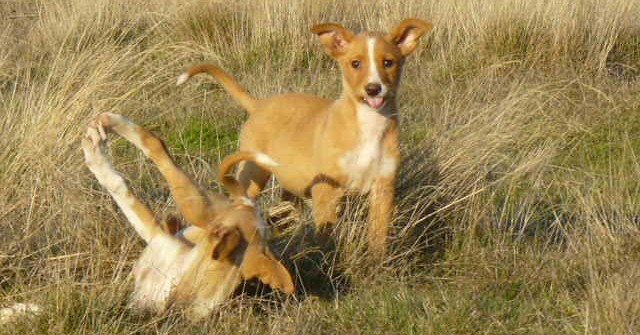 INTRODUCING
- The Second Litter of Portugese Podengo - big size 
MIJOKR SR